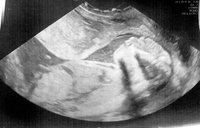 Hennessy Middleton Lopez
Lopez, Hennessy Middleton
It is with heavy hearts that the family of Baby Hennessy Middleton Lopez announces her passing on Saturday, July 24, 2021 at The Saint John Regional Hospital.
Hennessy is survived by her loving parents Spring Lopez & Treyton Middleton. Her adoring grandparents Carole McLarren, Peter Lopez, Melissa Daley, Mark Shafford and great grandmother Linda Doucette. Cherished niece of Vivianne (Brian) McLaughlin, Crandal (Allisha) McLarren, Nigel Lopez, Adrian Lopez, James (Angelic) McLarren, Abby Lopez, Olivia Lopez & Emma Lopez. Beloved cousins Tristan (Shay) McLaughlin, Jake (Libby) McLaughlin, Brady McLaughlin, Jace McLarren & Michael McLarren.
Arrangements are under the care and direction of Brenan's Funeral Home, 111 Paradise Row, Saint John, NB (634-7424) Visitation will be held on Friday, July 30, 2021 from 2 - 4 PM & 6 - 8 PM. The funeral service will be held on Saturday, July 31, 2021 at 10 am in the chapel. Donations may be made to The Saint John Regional Hospital Butterfly Wall Program - 3AN. Online condolences may be placed at www.BrenansFH.com.