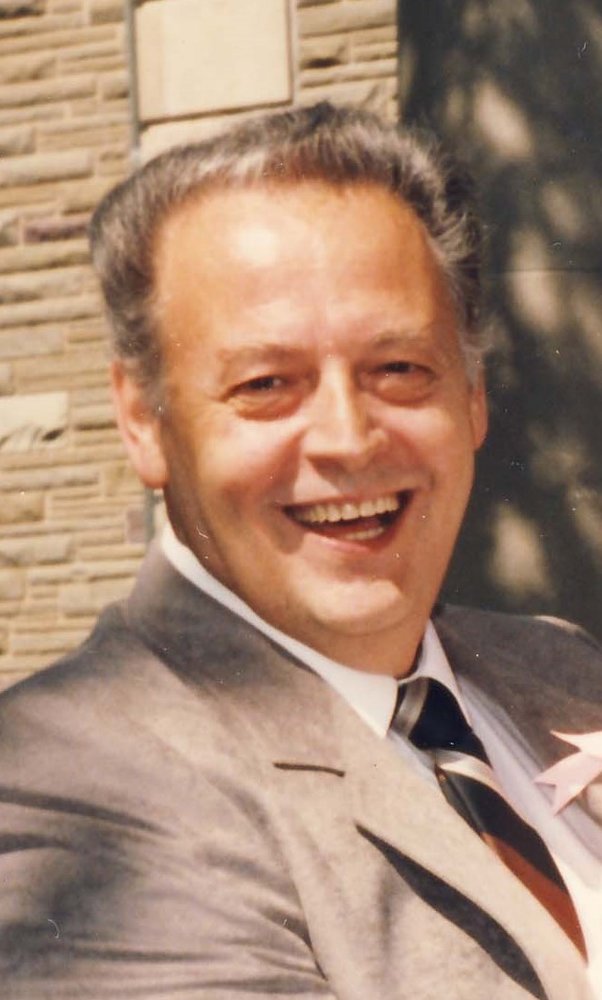 In Memory of
James William Morris
1933 - 2020
Obituary of James William Morris
It is with great sadness that the family announces the death of James "Jim" William Morris of Grand Bay-Westfield. He decided to "socially distance" himself straight into the arms of his beloved Father in heaven, on Monday, March 16, 2020 at Shannex Parkland.
Born in Saint John on February 24, 1933, he was the son of the late Frederick and Mary (Enslow) Morris.
Jim enjoyed a faith-filled and family focused life. He was educated at St. Vincent's Boys' School, UNB, and Saint Francis Xavier, obtaining his Bachelor of Education degree. He embarked on a successful career in education, retiring as Principal of Saint Peter's Boys' School in 1988. Throughout this time he was a devoted son and brother to his mother and his special needs brother John, who remained under Jim's care until his death in 1993.
One of the many joys in Jim's life included the years he spent immersed in his love of music, particularly opera. He was an avid fan, traveling to New York and London to take in some of his favourite productions. He was a founding member and the energy behind the Friends of Music, playing several memorable leading roles. His sellout audiences were particularly thrilled by the annual Saint Patrick's Day and Christmas performances which were a cultural institution in Saint John for many years. He assisted with the music liturgy in several parishes and was leader of song at his Parish of Saint Augustine's in Westfield and Saint Matthew's in Grand Bay.
His retirement found him ensconced for several winters in West Palm Beach where he and John "held court". His larger than life personality was missed when he permanently moved back to Westfield to care for his sister Mary, before her death in 2002.
His family home in Westfield was an oasis of welcome and hospitality to his large extended family and friends. Many summers were enjoyed by the pool listening to Jim's spin on stories and sharing his contagious laughter.
He found joy in his love of reading, especially science fiction, fantasy, history and Christian theology. He was content with his own company and enjoyed his quiet time; a rosary was however, always nearby.
He is survived by younger brothers, Denis Morris (Evelyn) of Halifax and Christopher Morris (Judy) of Vancouver; several nieces, nephews, great and great great nieces and nephews.
Besides his parents he was predeceased by brothers, Raymond and John, and sister, Mary.
At Jim's request there will be no visitation. A Mass of Christian Burial will be celebrated at a later date. For those who wish, donations to Salt and Light Catholic Media Foundation or the Canadian Diabetes Association would be appreciated by the family. Online condolences may be placed at Brenansfh.com. Arrangements are under the care of Brenan's Funeral Home, 111 Paradise Row, Saint John, NB (506-634-7424)


Share Your Memory of
James