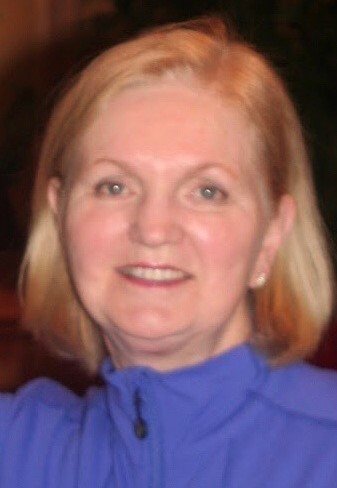 In Memory of
Dianne Marie Garland
1944 - 2020


Obituary of Dianne Marie Garland
The family of Dianne Marie Garland with heavy hearts and profound sadness announce her passing on March 24, 2020 at Shannex Embassey Hall at the age of 76 after a prolonged and courageous battle with Parkinson's.
She never gave up and left us with a smile.
Dianne is survived by her loving husband Dr. Brian Garland, and 3 daughters.
Dr. Jennifer O'Dea (Frank) St. John's, NL, Dr. Jocelyn Garland (Jason) Kingston , ON, Jillian Wong (Roger) Lake Country , BC. She adored her grandchildren and filled their lives with fun and love - Jack & Marykate O'Dea, Madeline &Alex Budd, Garrett & Reagan Wong. She is also survived by sister Sandra Clarke (Gerry), and brothers Lorne (Becky) and Ronald (Theresa) Penny.
Born Sydney Mines NS, February 20, 1944, she was the daughter of the late Joseph & Pauline (Kernick) Penny and predeceased by sister Mary Jenkins (Louis).
She attended Sydney Mines High School and graduating with high honours from NS Teachers College she taught Primary grades at schools in Sydney Mines, Halifax, Dartmouth and Saint John.
Dianne devoted her life to family. She loved us so.
She was so special to all who knew her.
She was born with a gift of charm and kindness.
She loved to cook & entertain and was a consummate host.
She possessed a natural sense of style but in an always understated manner.
She loved to play bridge and treasured her moments with "The Bridge Girls" for over 40 years.
She loved to travel and travelled the world with her husband and family.
She was a gardener extraordinaire. She adored tulips and sunflowers and referred to them as elegant and sunshine.
And that's exactly who she was - "Sunshine and Elegance".
The family wishes to sincerely thank those who gave care and support to Dianne over many years.
To her Doctors - Dr. Karen Rombaut & Dr. Renju Kuriakose.
And to her many angels at Shannex Embassey for their unending love and support and kindnesses.
We are forever grateful.
Due to the present world health crisis, there will be no visitations or services. A Private remembrance for family and close friends will take place at a later time. To honour Dianne's Memory please take a few moments to reflect on respectfulness & kindness today. In lieu of flowers, for those considering donations to the memory of Dianne, the family would appreciate donating to our local YMCA or charity of local choice.
Arrangements have been entrusted to Brenan's Funeral Home, 111 Paradise Row, Saint John, E2K3H6. Online condolences can be placed at www.brenansfh.com.


Share Your Memory of
Dianne