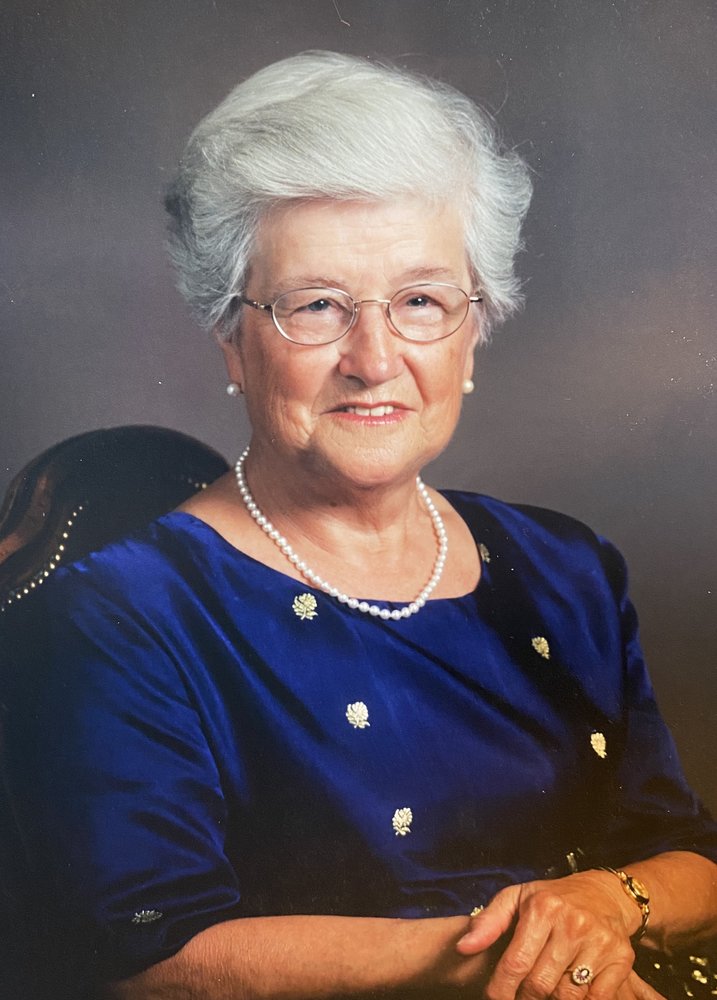 Obituary of Ernestine Marie McDermott-Derry
We share with you the peaceful passing of our mother, Ernestine, surrounded by her loving family in Saint John, NB, on July 5, 2020. She was a wife, mother, Grand'Mere, sister, aunt, and friend to all.
Ernestine will be remembered for many things, not the least of which is her bright, welcoming smile, her love of life, an unerring sense of right and wrong and her positive push forward attitude. You could not go wrong following her example. Her sharp sense of humour, lost on some, was mercilessly present to the end.
She was always generous with her time and talents for her family, a neighbour in need or her broad community including St. Pius X C.W.L., the Saint John Irish Cultural Association, the Saint John Hospital Auxiliary & Branch 69 R.C. Legion. Mom was a provider, a protector, fiercely strong beyond her weight class, and ultimately dedicated to her family. She was a master seamstress, a delightful and resourceful baker and cook with what was at hand. She was wonderful, caring, and selfless.
Always up for adventure, Ernestine loved traveling and meeting new people. This was most notable in her courageous ventures forth at an early age from her remote Shippagan. Later in life she spread her travel wings far and wide. This was a joy to witness.
She was rarely seen in public or private unless she was well turned out as many will remember seeing her stroll across King Square en route to the City Market from her independent apartment. Accompanying this you knew not to be rushed as many vendors, patrons and perhaps strangers would stop her to chat. She would draw you in with ease.
Those who knew her have been touched by joy and are enriched for having known her. The ideals of the graces are something to aspire to but mom lived beauty, truth and goodness.
Ernestine Marie (Paulin) McDermott-Derry was born on August 2, 1926 in Petit Shippagan to parents Ernest and Appoline (Duguay) Paulin. She is survived by her children: Gérard (Aline) Cormier of Saint-Isidore, Denise (Leo) Maloney of Saint John, Kevin (Brenda) of Saint John, Lorraine (Raymond) Brown of Saint John, Karen Anne (Jack) MacDougall of Halifax, Dr. Joseph (Wendy) of Vancouver, and Paula (Scott) Bernard of Victoria; grandchildren Sébastien, Philippe, Cara, Julie, Patricia, Kristyn, Katie, Jane, Jennifer, Jason, Sarah, Devin, Graham, Patrick, Oliver and Grace, as well as 15 great-grandchildren. Also left to mourn are her brothers Francois (Suzanne), Jean-Louis, Michael (Rita), Julien (Noella), Roland (Claudette), and Yvon (Nicole). She was predeceased by her husbands George Jarvis McDermott and Ronald Derry. Also two brothers Norbert and Bernard, and one sister Magella Picard.
Arrangements are under the care of Brenan's Funeral Home, 111 Paradise Row, Saint John (634-7424). The immediate family will be holding private services at this time due to present restrictions on gatherings. A joyful celebration of Ernestine's remarkable life will be held when it is safe to do so, in order that all who loved her may gather in her memory. Donations may be directed to Sainte-Cecilia Catholic Church, 8166 NB-313, Petite-Rivière-de-l'Ile.Please place online condolences are remembrances at www.BrenansFH.com.
"Grieve not, nor speak of me with tears, but laugh and talk of me as if I were beside you. I loved you so… 'twas heaven here with all of you."


Share Your Memory of
Ernestine