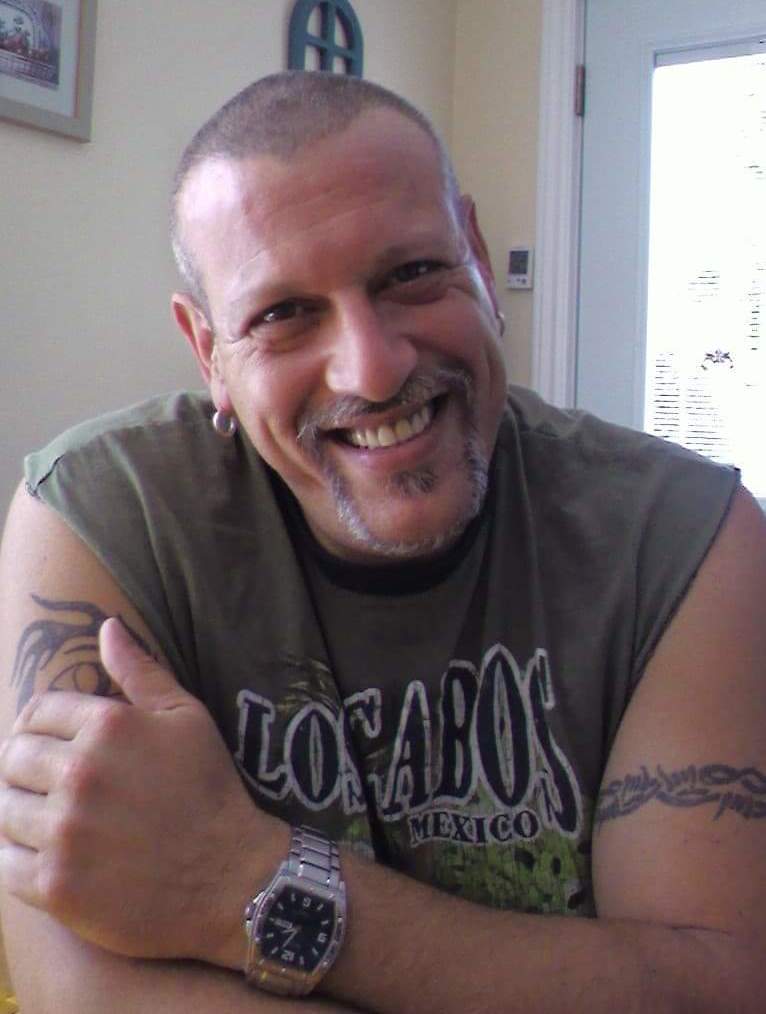 In Memory of
Brian Paul Winchester
1959 - 2021


Obituary of Brian Paul Winchester
It is with great sadness that the family of Brian P. Winchester announces his passing which occurred on Monday February 8, 2021. Born in Saint John on November 6, 1959, he was the son of Joanne and the late David Winchester.
Brian was a well known man who was loved deeply by so many people. He was a tell it like it is kind of man, and you always knew where you stood with Brian.
He was a well respected, genuine person who would give you the shirt off his back. He had a huge heart, a huge laugh (which runs in the family) and a huge attitude if he needed to use it!
Many people will remember him from back in his days of bouncing at the Golden Lion, Crowes Place and the more infamous Hideaway. Others may remember him from his many years as head of security at the mall. He was a hard working man who worked lot of different jobs over the years, and always took so much pride in his work.
Brian loved his family, his friends and his dogs Deogee, Bella and Brutus more than anything, they were his entire world. He was a true family man.
He loved the summer sun and spending time out on his deck BBQing and blasting the tunes. His favorite holiday was Christmas which brought him so much joy. He never missed a Christmas parades and always enjoyed decorating every year. He had a HUGE love for nutcrackers which he had all over the house. He would get so excited and loved seeing the new ones he'd get every year as gifts from family.
But most of all Brian loved to ride.
His whole life he had always talked about how much he wanted a motorcycle and that someday he would have one. No one had ever seen him happier then when he got that bike, well except for when he married his wife Lisa. The love they shared for each other was so apparent in the way he looked at her and the way she looked at him. True Best Friends and Soul Mates, something that is very rare to find in this world. They went on many amazing adventures and beautiful long rides together. That was always where he was the happiest, out on the road with his wife and his crew or sipping a cold glass of rye in the Dawg House.
Brian Winchester, there are not many men built the way he was built, he was such an amazing person and he will be deeply missed by so many people.
Brian is survived by his loving wife Lisa Winchester; son Greg (Terra); daughter, Morgan (Jonathan); sisters, Cathy (Stephen), Cindy (Mark); brother, Scott (Tanya); his special uncle Glennie; as well as several nieces, nephews, and his dog Brutus. In addition to his father, Brian was predeceased by his infant brother Robert; his two dogs Deogee and Bella.
Arrangements are under the care and direction of Brenan's Funeral Home, 111 Paradise Row, Saint John, NB (634-7424). A private visitation will be held on Saturday, February 13, 2021, from 2-4 PM and 6-8 PM, and on Sunday, February 14, 2021 from 2-4 PM and 6-8 PM. Due to current restrictions, visitors are required to register a time slot to come in for visitation and are asked to call Brenan's to do so. Donations in memory of Brian may be made to the SPCA or a charity of donor's choice. Online condolences may be placed at www.BrenansFH.com


Share Your Memory of
Brian