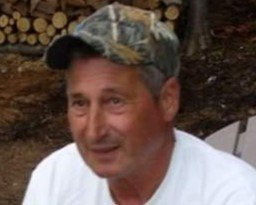 In Memory of
Raymond Clark
1940 - 2021


Obituary of Raymond Clark
Raymond Clark
December 1, 1940-February 27, 2021
The passing of Raymond Clark of Browns Flat, NB occurred on Saturday, February 27, 2021 at the age of 80 years. Raymond leaves behind his wife, Linda Clark (Sowers), children Edward Clark (Brenda) of Kingston Peninsula, Debbie Clark (Al) of Manitoba, Lori Roy (Jacques) of Fredericton, and Stephanie Seymour (Todd) of Fredericton, Mother Gloria Clark, brothers, Tim (Jeannette), Brian (Nancy), Melvin (Leeanne), David (Gail), sister Jeannie (Phillip) Morgan and several nieces and nephews.
Predeceased by his children, Richard (Dick) and Barbie, Father Richard (Dick) Clark, brother Douglas, and granddaughter, Kaitlin Seymour.
Papa was a hero to his seven grandchildren, Kaylee, Colin, Megan, Samantha, Tyler, Emily and Sydney and he enjoyed bringing them fresh fruit and veggies from the garden and the odd treasure that he found mucking around in the woods. There was no one like their papa and they will hold their memories of him forever.
Raymond was an avid hunter, fisherman, outdoorsman and he could run any heavy equipment around. No one could chop down a tree with as much accuracy and even into his late seventies, Raymond worked harder and longer than most men half his age. He enjoyed many hours helping the Baleman family on their farm and he valued his friendship with the boys and their families. The time spent at his camp in Oak Point was treasured by the whole family and he enjoyed every minute spent there especially the annual Thanksgiving dinner with family and friends in attendance.
In his final days, Raymond was grateful for the care he received from Dr's Attard, Michael and Scott as well as the extra mural nurse Patricia who as Raymond said, "she knows her stuff" and his caregivers Michelle and Amy. The nurses and caregivers at Bobby's hospice in Saint John showed such compassion and care for Raymond in the last few days and our family thanks you for everything you have done.
Arrangements are under the care and direction of Brenan's Funeral Home, 111 Paradise Row, Saint John (634-7424). At Raymond's request, there will be no visitation or funeral service. A private interment will take place at a later date. For those wishing to make a gesture in memory of Raymond, the family requests a donation be made to Bobby's Hospice in Saint John, NB or an organization of the donor's choice. www.BrenansFH.com.
Death is nothing at all. It does not count. I have only slipped away into the next room. Nothing has happened. Everything remains exactly as it was. I am I, and you are you, and the old life that we lived so fondly together is untouched, unchanged. Whatever we were to each other, that we are still. Call me by the old familiar name. Speak of me in the easy way which you always used. Put no difference in your tone. Wear no forced air of solemnity or sorrow. Laugh as we always laughed at the little jokes that we enjoyed together. Play, smile, think of me, pray for me. Let my name be ever the household word that it always was. Let is be spoken without an effort, without the ghost of a shadow upon it. Life means all that it ever meant. It is the same as it ever was. There is absolute and unbroken continuity. What is death but a negligible accident? Why should I be out of mind because I am out of sight? I am but waiting for you, for an interval, somewhere very near, just around the corner. All is well.


Share Your Memory of
Raymond