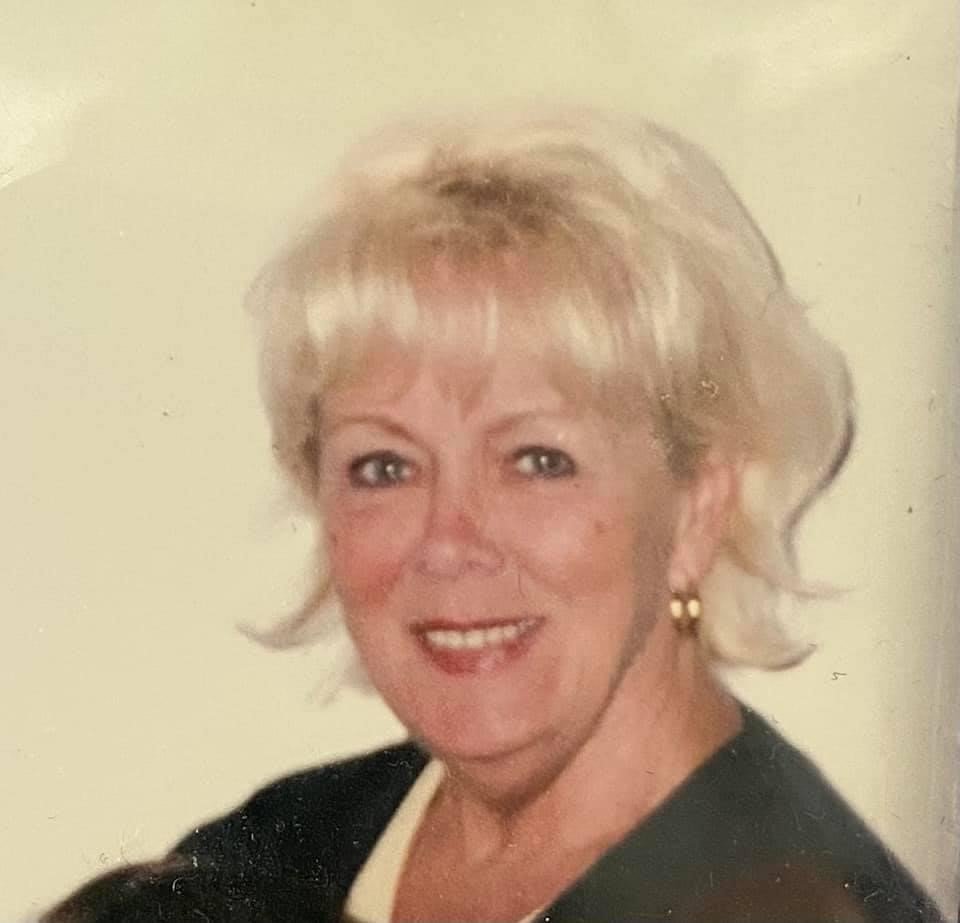 In Memory of
Irene "Rene" Smythe
1937 - 2021


Obituary of Irene "Rene" Smythe
The Story of Irene (Rene) Smythe
1937 – 2021
Irene Elizabeth Nelson, known to all as "Rene", was born in Saint John on April 6th, 1937, to proud parents Percy and Mary Nelson. She was the 5th of 8 children.
At the young age of 16, her mom Mary passed away and Rene made a promise to her that she would look after the family. School was no longer in the cards with 6 family members still living at home but cooking, cleaning and caring was. She did what she had to do, without hesitation or a day of regret. Rene loved her family.
In 1959, Don Smythe caught her eye and she fell in love. She soon married and had two children Sean Smythe and Judie (Domokos). Music filled the house with banjos, guitars and harmonicas playing on a regular basis. There was never a weekend that went by without someone visiting or stopping by to play a tune with Don. Rene loved music.
When her father was unable to look after her youngest brother Bobby, Rene didn't hesitate to offer her home to them both and when her dad passed away, Bobby remained in her care. Rene loved Bobby.
Rene enjoyed playing bridge with her friends, camping with her family, fishing on the Miramichi and was an avid curler at Thistle St. Andrews Curling Club. She spent her winters in Florida with Don and her good friends and continued to long after he passed away. Rene loved to travel, loved the sound of the waves at the beach and loved her friends. Hugging was her thing and before she left anywhere, she would have to say goodbye to each person individually and give each one a hug.
Rene adored her grandchildren Drew, Szeren, Hannah, Connor and Ethan and they adored her. They will fondly remember the time they spent together in the kitchen making cookies or reading a story. Her snuggles were the best.
In 1999, she met Fred Manzer. Fred was a great companion and introduced her to the game of golf which she got pretty good at even though she'd deny that. Fred and Rene enjoyed many winters in Panama City Beach and summers on Pickett Lane.
On Monday, April 12, 2021, Rene was reunited in heaven with her husband Don, her siblings Donna, Bobby, Kenny and Carl, her mom and dad, her brother in laws Budd and Doug, her niece Susan and her nephew Brian.
The love Rene had for her family and friends was undeniable. She cared so much for others and never, ever asked for thanks or anything in return.
We can all learn something from how she lived her life …
Love unconditionally, take nothing for granted, care deeply for everyone, make your home a place where people feel welcome and at ease, sing, dance, laugh and enjoy the music, listen to the sound of the waves at the beach, make cookies with your grandchildren, eat the sweets, drink the wine and find joy in everything around you.
We will miss you sweet Rene. It's time for you to rest and let someone else take care of you.
Love you lots
Sean (Lori), Judie (Csaba), your grandchildren, your sister Connie (Doug), brother Burt (Sandra), sister in laws Joan (Kenny), Cathy (Carl) and all of your many nieces and nephews, cousins and friends.
Arrangments are under the care and direction of Brenan's Funeral Home, 111 Paradise Row, Saint John, (634-7424). A celebration of life will be held later this summer with details to follow.
Donations can be made to NB Heart & Stroke Foundation, Alzheimer Society of New Brunswick, Saint John Regional Hospital Brighten Group or the Canadian Down Syndrome Society.


Share Your Memory of
Irene "Rene"