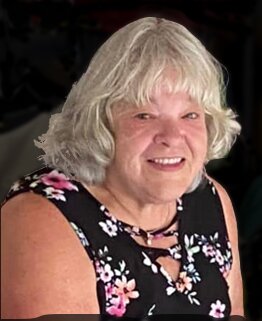 Obituary of Sharon Ann Hartling
It is with extreme sadness that the family of Sharon "Sherry" Ann Hartling, 70, of Saint John, NB, announce her peaceful passing on November 19, 2021 at the Saint John Regional Hospital.
Sharon was born March 9, 1951 to the late Albert and Barbara Johnson, the eldest of four children. She worked as a Licensed Practical Nurse at Centracare before it closed and later transitioned to, and retired from, Ridgewood Veteran's Wing. She was well-loved by patients and staff and made many life-long friends through her work.
She will be forever missed by her husband Rick and her children Heather Hartling, Susan (Curtis) Cormier and Daniel (Krista) Hartling and her sisters Mary Lou (Larry) Fairweather, Rebecca Johnson and Lucy Johnson. She was a tremendously proud grandmother to Neilah, Matthew, Michael, Nate and Austin and always made sure that their visits to "Nanny and Bumpa's" involved a seemingly unending supply of her beloved homemade "cinnabuns." No one has yet perfected this recipe but we suspect Danny is close.
Sharon is also survived by her nieces and nephews, Jamie (Donna) Fairweather, Jonathan (Arletta) Fairweather, Shelley (Mike) Grondine, Kevin Malley and Tracy Bogle, Brent Bogle and great nieces and nephews. She was predeceased by her nephew Andrew Hartling.
Her sweet dog Bailey will never stop waiting for her to come home for one more "coffee break" on the deck.
The family would like to send a very special thank you to Lucy for being there every day without fail when it was no easy feat. She not only lost a sister, but a best friend and co-conspirator. The sign in the kitchen says "A sister is a forever friend" and there are no truer words for their relationship. Mary Lou: your support has been an incredible comfort. Thank you for being there in the final hours. Becky, while you've lost a big sister, a little bit of her will live on in you. Karen Steen and Verna Reid: you were both such cherished friends. Your kindness will never be forgotten.
The family would also like to extend their gratitude to the incredibly compassionate nurses of 3BN, Palliative Care for their unending kindness and care, especially Cheyanne, Josh and Jenn. Cheyanne cared for Sharon and supported the family during her final hours. The respect and tenderness she showed will always be remembered and it was so very appreciated.
Arrangements are under the care and direction of Brenan's Funeral Home, 111 Paradise Row, Saint John, NB, (634-7424). At Sharon's request, there will be a small cemetery service for family and close friends in Brockway, where she will rest beside her parents. One of her greatest joys was large family gatherings and potlucks. While it won't be nearly the same and her crockpot full of meatballs will not make an appearance, the next one will be in her honor.
Donations may be made to the Heart and Stroke Foundation of Canada and the Saint John SPCA in honor of her love for all animals—she made sure all the birds (and squirrels) in the area were well-fed and the bees all knew she had the best flowers to visit. Online condolences may be placed at www.BrenansFH.com.


Share Your Memory of
Sharon