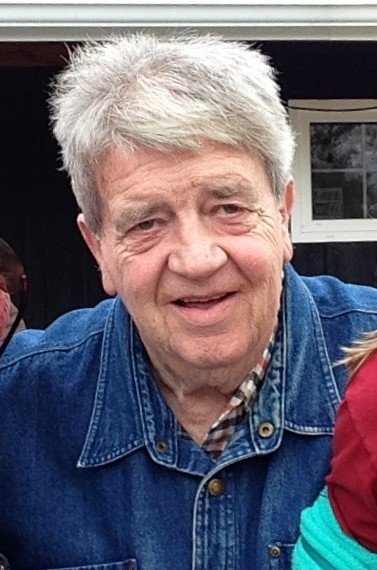 In Memory of
John Turnbull
1936 - 2020


Obituary of John Turnbull
The Honourable John W. Turnbull (retired judge Court of Queen's Bench) of Quispamsis passed peacefully on May 19, 2020. He was born in Montreal in 1936. He graduated with a Bachelor of Arts from the University of New Brunswick in 1957 and completed his Law degree in 1960. Upon graduation, he practiced law in Saint John, NB, with Palmer O'Connell Leger Turnbull & Turnbull. In 1983, he was appointed to the Supreme Court of New Brunswick (Court of Queen's Bench).
Prior to his appointment, he had served on the Council of the Canadian Bar Association and the New Brunswick Barristers Society, and for several years had taught courses for the Society's Bar Admission. He had also served as the Chairman of the Society's Discipline Committee, and as a director on the boards of the Canadian Center for Diversity and G.E. Barbour Co. Ltd. John also served the people of New Brunswick as a Member of the Legislative Assembly for the City of Saint John and Saint John Harbour from 1973 to 1978.
He is survived by his wife of 64 years Kathryn (Mutch), daughters Vera Turnbull (Art Crease) of Quispamsis, and Caroline Turnbull (Mac MacFarlane) of Fredericton, and son Hughie Turnbull of Saint John; as well as by his brother Hugh H Turnbull (Josette) of Toronto, sister Mary Burnight (Halifax), his brother David (Rothesay, deceased), and sister-in-law Christian (Rothesay).
In addition to his numerous professional accomplishments, quick wit and unparalleled love for his family and the province of New Brunswick, John was an avid outdoor sportsman, master salmon-fly tyer and loyal supporter of the Kennebecasis Valley Food Bank.
Due to current public health restrictions, a memorial service and interment of his ashes will be held at a later date.
For those who wish, in lieu of flowers, remembrances in John's memory can be made to your local Food Bank or to Independence Plus Limited (long term residential care homes for vulnerable and special needs adults, located in Saint John) or to a charity of their choice.


Share Your Memory of
John