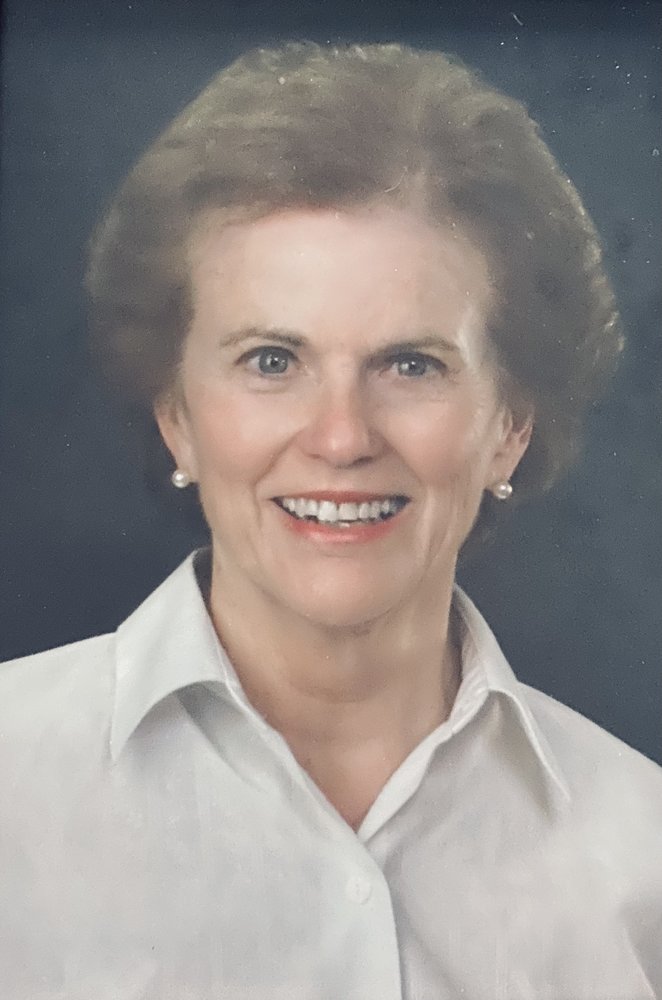 In Memory of
Connie E. Keyes
1940 - 2020


Obituary of Connie E. Keyes
It is with great sadness that the family of Connie Keyes announces her sudden passing which occurred on November 16, 2020 at the Turnbull Nursing Home in Saint John, NB. Born on August 25, 1940 in Saint John, NB she was the daughter of the late Gertrude (Childerhouse) (Lacey) Lawson and Alfred Lacey. Connie was predeceased by her husband Dr. Sean A. Keyes and her infant daughter Margaret Anne.
Connie grew up on Rockland Road in Saint John and graduated from St. Vincent's High School. She then attended the St Joseph's Hospital School of Nursing.
In addition to running a busy household raising 7 children, she served over the years on the District 20 School Board, the Co-op Atlantic Board of Directors, the Saint John Parkinson's Association, the Ladies Auxiliary at the Saint John Regional Hospital and was a Leader of the St Rose Girl Guide Troop. Together with Sean she was one of the founders of Hospice Saint John.
Connie spent many of her early summers at Ragged Point with her extended family. Over the years she and Sean loved to travel visiting Ireland, Alaska, Newfoundland and many points in between. She looked forward to her family vacations to Florida and PEI as well as spending time with her nursing classmates at Skiff Lake. In addition to helping run Sean's medical practice her most prized role was as mother and caregiver to her youngest daughter Sarah as well as her 20 grandchildren who all spent their early years under her care on Mollins Drive at "Grammy Camp".
She is survived by her children: Edward (Adrienne) of Saint John, NB; Dr. Elizabeth (Joseph Oliver) of Grand Bay-Westfield, NB; Dr. Sean (Jennifer) of Rothesay, NB; Dr. Kelly Manning (Robert) of Saint John, NB; Dr. Paul (Brenda) of Rothesay, NB; Connie Dunnett (Jamie) of Saint John, NB; and Sarah, of L'Arche Saint John, McKim House. She is also survived by her brother Al Lacey (Norma) of Fredericton, NB, her sister Anne Darrah (Rob) of Saint John, NB, her sisters-in-law Noreen Munro of Oshawa, Ontario and Sheila Sullivan (Arthur) of Saint John, NB, together with many nieces, nephews and cousins.
Connie, "Grammy", will be sadly missed by all who knew her, especially her grandchildren: Meghan, Devin, Emma, Rachael and Abigael Manning; Rosalind, Stephen and Callum Keyes; Adam and Gregor Dunnett; Andrew, David, Cameron and Anna Keyes; Maggie, William and Claire Oliver and Katherine, Christopher and Sean Keyes.
The family would like to extend sincere thanks to Dr. Pam Jarrett, Dr. Winston Lee, Joy Pettinger, Mel Barrett, Suzanne Walker and all the caring staff at the Turnbull Home. We are forever in your debt for the wonderful care you provided for our mother.
Resting at Brenan's Funeral Home, 111 Paradise Row, Saint John, NB (634-7424) with visitation on Thursday, November 19, 2020 from 1 to 4 pm and 6 to 9 pm. Guests are asked to enter the funeral home using the courtyard entrance, where staff will greet and assist you with Covid-19 protocol. A Mass of Christian burial will take place at Our Lady Of The Assumption Parish, Saint John West on Friday, November 20, 2020 at 11 am with strict Covid-19 restrictions being followed. Due to Covid-19 the Funeral Mass will be restricted to family and close friends. For those unable to attend, the service will be live-streamed and can be viewed by visiting Connie's obituary on Brenan's website. Interment will take place in St. Joseph's Cemetery. Donations in Connie's memory may be made to L'Arche, Saint John or the Turnbull Nursing Home Foundation. Online condolences may be made at www.BrenansFH.com.


Share Your Memory of
Connie E.