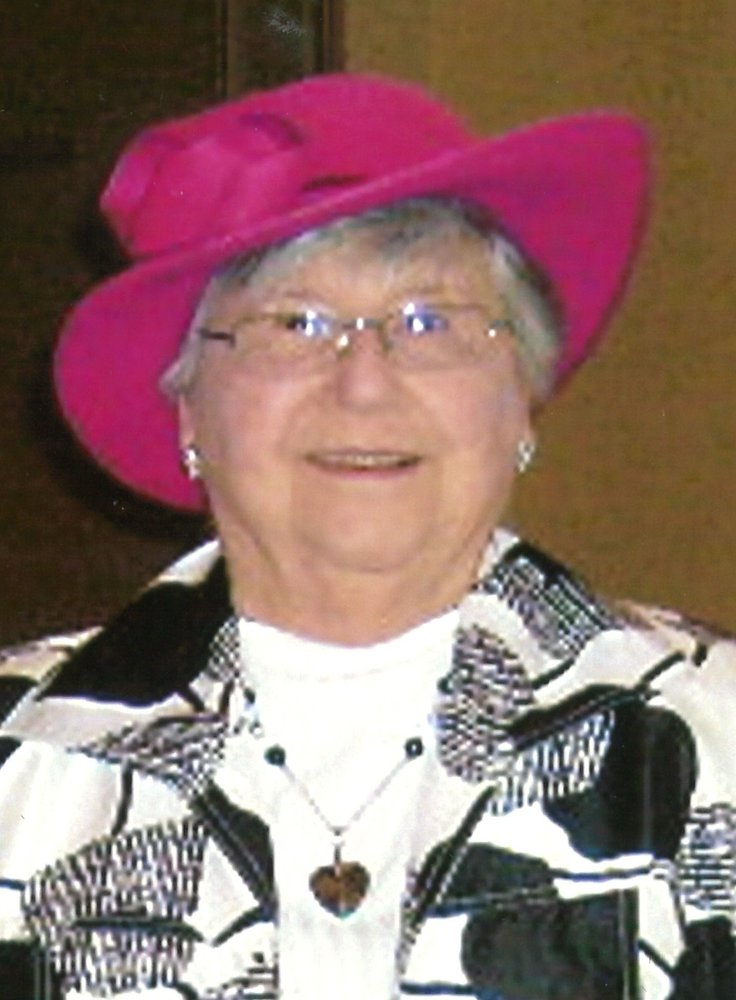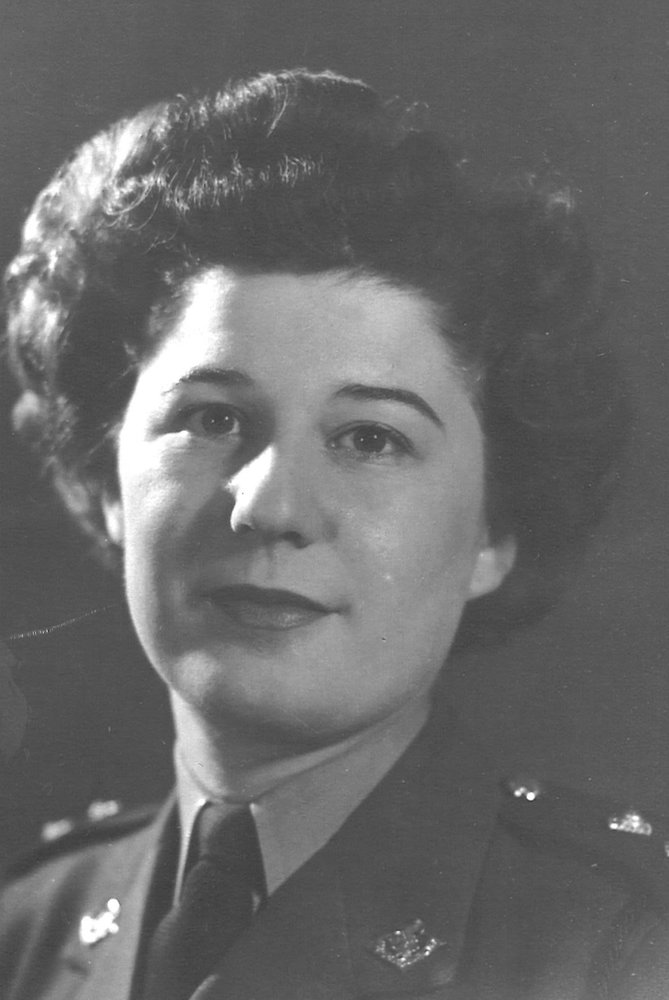 In Memory of
Alleyne Huggard
1921 - 2021


Obituary of Alleyne Huggard
It is with sorrow but appreciation for a life well lived that the family of Alleyne Marie Huggard (née Silver), announce her passing on April 19, 2021 at Kingsway Care Centre. Born in Galt, Waterloo Co. Ontario, she was the daughter of the late George and Louisa Maria (née Braun) Silver.
Alleyne is survived by her sister-in-law, Ginny; nieces, Laurie Thompson (Richard), Lynne McFarlane (Jack), Catherine Webster (Dwayne), Carolyn Webster (Pat) and Sharon Spear (Richard); nephew, Jim Silver (Elizabeth); and special friend, Vivian Chiasson. Alleyne and Vivian enjoyed each other's company and became wonderful friends.
In addition to her parents and husband, Charles, Alleyne was also predeceased by her brothers, Douglas Silver of England (passed on May 11, 2009) and Ronald Silver of BC (passed on February 23, 2017).
Alleyne joined the Armed Forces in 1942 to 1946 holding the title of Lieutenant in the Women's Army Corps and also led the women in marching drills. It was here that she met two gals, Doris Morrison (nickname Morie) and Dora Warwick who became her best friends. They shared apartments, travelled together and enjoyed good times after they left the Army. It was while in the Army that Alleyne met a military man, Major Charles Huggard, whom she married on April 8, 1963. They lived in Ontario until his retirement, then moved to New Brunswick in 1978. Charles passed away on Alleyne's birthday in 1995 at the age of 82.
In Alleyne's earlier years, she loved to give dinner parties, go on cruises with Charles and in later years enjoyed her card games with Yvonne Wilson, Joanne Boyle and Bette Patterson. She also had a passion for shopping and had a flair for coordinating outfits and decorating her apartment. She was known for her pleasant smile and love of talking to people.
The family would like to take this opportunity to express their thanks to Pat and Doug Trecartin and Joanne and Bruce Boyle for having Alleyne to enjoy Christmas, New Years, Birthdays and Thanksgiving dinners as well as their visits.
Also, a special thanks to Claudette Kelter who became her housecleaner, making her lovely meals and becoming such a good friend to her. She was so faithful in visiting Alleyne at Kings Way and in helping Vivian as well.
Also, special thanks to the staff at Kings Way Care Centre, who always included her in outings and activities along with Grace Roy who became Alleyne's best friend there. She and Grace loved their bingo on Wednesday afternoons. The staff also took Alleyne to the KV Boxing Club where she surprised the instructor with a good clout to the jaw with her fist! Little did he know that her father had taught her to box as a young girl. She loved the two cats that lived at Kings Way and enjoyed giving them treats – and the cats loved her as well.
Alleyne always attributed her good health and strength by drinking her milk, following Canada's Food Guide and having a "toddy" or two. The following words are by author, Colin McCarty – "A friend is one of the nicest things you can have and one of the best things you can be. A friend is a living treasure, and if you have one, you have one of the most valuable gifts in life". Whomever she met and wherever she went, Alleyne made a friend.
Arrangements are under the care and direction of Brenan's Funeral Home, 111 Paradise Row, Saint John (634-7424). Due to the current health restrictions, there will be no visitation or service. A private family interment will take place at a later date. For those who wish, remembrances in Alleyne's memory may be made to the Heart and Stroke Foundation of New Brunswick. www.BrenansFH.com.


Share Your Memory of
Alleyne